Made in Brisbane, Small Batch, Real Ingredients
Established in 2020, Pine River Pantry is a culmination of pantry staples that will bring your food to the next level! Made with real, seasonal ingredients, and no fillers, we let the produce speak for itself.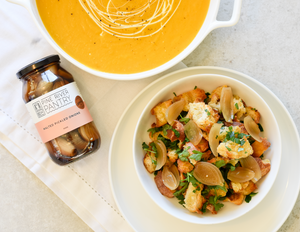 Simple Ingredients, Bold Flavours
We love to highlight how with simple ingredients you may often already have at home, paired with Pine River Pantry staples, your food can be brought to life!
SHOP OUR RANGE